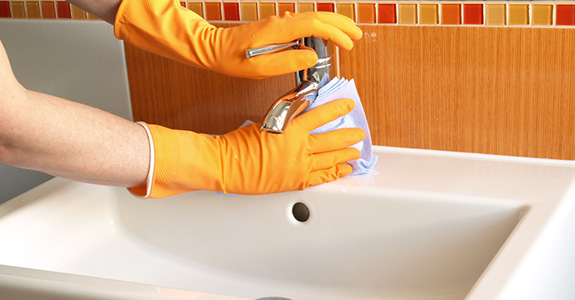 Looking for a maid service in Albany County, NY that can handle your home's major and minor cleaning necessities from top to bottom? Look no further than J's Cleaning! As your premier provider of total cleaning services, we're able to tackle every inch of your living space, including all of the major rooms of your home:
Bathrooms: We sanitize with germicide all counter-tops, faucets, basins, mirrors, windows, inside and outside of showers and tubs, sanitize the toilet inside and out, and mop or vacuum the floor.
Kitchens: We clean cupboards, counter tops, small appliances, inside and outside of the microwave, stovetops, drip pans and under the hood, kitchen tables and chairs, garbage collection and mop and vacuum the floor.
Bedrooms: We dust all surfaces, including window sills and baseboards, hanging picture frames, mirrors, furniture, change bedding and vacuum thoroughly.
Living room: We thoroughly dust and clean, including vacuuming and cleaning sliding glass doors. We also provide cobweb removal.
Let Us Be Your Comprehensive House Keeping Service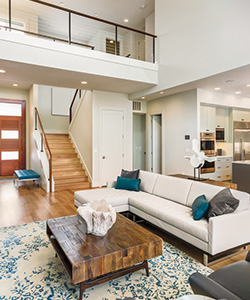 At J's Cleaning, we take pride in providing a level of clean that any other, run-of-the-mill maid service in Albany County, NY simply cannot.
Dusting is done with wellness products, which are both eco-friendly and safe for your household—goodbye, caustic chemicals! Vacuuming is done with a high-efficiency particulate air (HEPA) filter, which filters out 99.7% of small particles for those affected by allergies, asthma or COPD.
We also go out of our way to provide a variety of other essential benefits to our customers, as our way of showcasing our unparalleled dedication:
We're pleased to offer available cleaning services on request.
Our professional cleaners custom tailor each job to our customers' unique needs.
Real estate cleanups available, to thoroughly prepare for showing and open houses.
Spring and fall cleaning packages are available.
For more information about our capabilities as a cleaning service in Albany County, NY or to request a quote on services, please contact us today at 518-872-9269. We're pleased to provide service to Duanesburg, Altamont, Esperance, Central Bridge and Schoharie, NY, among other cities and towns.
We also provide Eco-Friendly and Vegan housecleaning services, using cruelty-free products.